Using architecture as a catalyst for social development,

PINKCLOUD.DK

collaborators in


Berlin / Germany / EU

,


New York City / USA

and


Toronto / Canada


draw ideas from existing problems in society and generate designs that engage both physical and virtual communities.
ERIC TAN
Creative (MS. AAD) & Partner
New York City | USA
Eric Tan is an award winning designer and a founding member of PINKCLOUD.DK.
His design achievements include exhibiting at the MoMA (Museum of Modern Art) in New York City, winning the SxSW Eco Award, and being named a Curbed "Young Gun" as well as a McGraw Hill "20 Under 40" designer. At PinkCloud.dk, Eric has delivered numerous award winning architectural projects including: the Miami Marine Stadium, the Dow Zero Home, and the PopUp Hotel. He has been published consistently in both print and online media including: Forbes, Fast Company, MSNBC, Popular Science, and CNN. Eric is a graduate of Columbia University and Rensselaer Polytechnic Institute.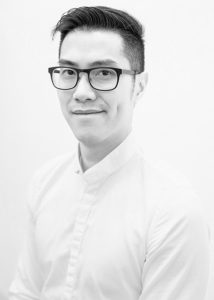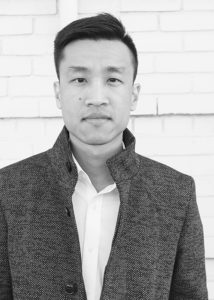 LEON LH LAI
Creative (M.Arch, BAS) & Partner
Toronto | Canada
Leon is a founder of PINKCLOUD.DK who practices in Toronto, Canada. He believes design is a form of collaborative social engagement as well as strategic and interdisciplinary problem solving. Leon has worked internationally at Skidmore, Owings & Merrill (SOM), Henning Larsen Architects and Kohn Pedersen Fox. He has completed urban research in Rome, Sao Paulo, Beunos Aires and Iqaluit. He participated in the 2014 Venice Architecture Biennale as part of the Canadian Pavilion and has recently taught at the University of Waterloo. Leon is born in Hong Kong, graduated from The University of Waterloo and received his Master of Architecture at The University of Toronto with The Royal Architectural Institute of Canada graduate medal.
NICOLAI F SCHLAPPS
Creative (Dipl.-Ing.) & Partner
Berlin | Germany | EU
Nicolai Schlapps is an architectural designer and researcher living in Berlin, Germany.
As a founding member of PINKCLOUD.DK his key qualifications are concept and strategy development. His research driven approach that combines varying disciplines and interconnects diverse fields leads to unique and unusual solutions. Believing in team work and by connecting the dots, his input enriches the work in all scales from architecture to urban planning, experimental designs to art. This approach lead to a scholarship for his diploma project by the Helmut Hentrich Foundation and various winning projects for PINKCLOUD.DK as well as when he worked for Henning Larsen Architects, Copenhagen and Barkow-Leibinger, Berlin. Since 2016 Nicolai is holding a research and teaching position at the TU Braunschweig University of Technology at the IMD Institute of Media and Design. His research focuses on information transformation processes and conceptual thinking.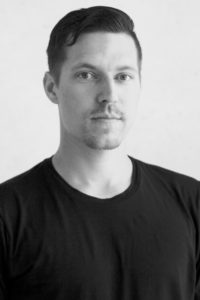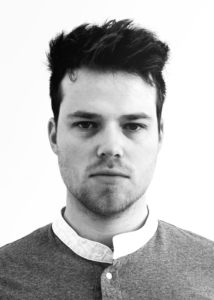 FABIAN BUSSE
Creative (Dipl.-Ing.) & Partner
Berlin | Germany | EU
Fabian studied architecture at the TUBS Technical University Braunschweig in Germany and received his diploma with distinction this year. In 2008, Fabian began working for several architectural institutes as a tutor, teaching young students in medial design processes and experimental building design. In 2010 he received a fellowship to acquire his experiences while working in Vienna at "feld72 Architecture and Urban Strategies". After collaborating with PINKCLOUD.DK on a couple of projects he joined in 2013. Fabian is currently responsible for publishing the TUBS Yearbook 2013, representing the TUBS Department of Architecture.